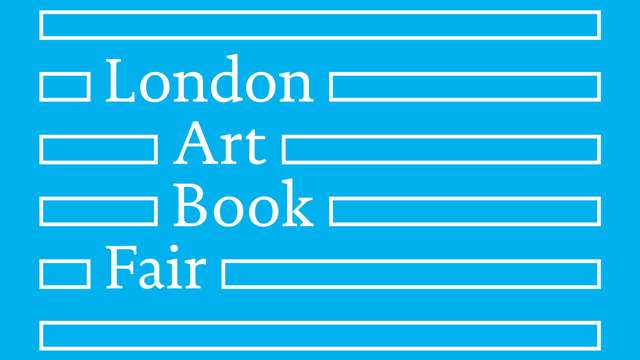 "We must take over the means of production in order to create our own meanings."

riot grrrl manifesto, 1991
Some notes from visiting the London Art Book Fair at Whitechapel Gallery, 5th – 8th September.
I listened to a few speakers at some of the events, small publishers and artists talking about what they do, and gained a few pleasing little insights into the business of arts publishing. The concept of artist books/art books was represented by diverse practices of the participants in the fair, from large arts publishers like Thames and Hudson to small zine-makers, organised by Mag Culture. This was especially relevant to me as I am currently working collaboratively with some like-minded artists in a project called Portland which is taking the form of a monthly publication documenting our practices in image and text.
We're just starting out creating our own publication but it feels good to make our own platform, our own structure, using the model of self-publishing, based on our specific interests and needs as a group. We know very well that you can't wait for someone to give you what you want, and you have to bring your ideas into reality yourself in order to convince other people of them. It seems like most avant garde artists and writers over the centuries, those who were doing particularly weird things, have dipped their toes into self-publishing at one point, Marcel Proust and William Blake for example. The 'Do or DIY' talk by conceptual writer Simon Morris contained a collection of self-publishing success anecdotes by famous writers, that he used to refute the claim that setting up your own press or self-publishing is some kind of vanity project and not, in fact, a statement of independence and belief, creating space for new theories.
Harriet from Eiderdown Books and some other female writers and publishers held a discussion about feminism and self-publishing. The idea was to use alternative non-patriarchal modes of publishing to give a platform for stories that have been ignored or suppressed by conventional male-dominated art history. Harriet contrasted the traditional artist monograph, an inaccessible tome, a monument to macho modernism adorning a coffee table, with Eiderdown Books' series of small pocket-sized studies of 20th century female creatives (small, accessibly written for a wide audience, affordable). The panel discussed combining a feminist publication like this written-by-women-for-women-about-women series with feminist work structures and self-publishing, working around life, flexibility, death and birth, supporting each other.
Are you living from your work or for it?
What the work is, the way you are working and why you are working: an example of attempting to make all three ideologically consistent.
'There will always be a surplus of unsaleable beauty.'

Marcel Broodthaers
There was a discussion on the publication of manifestos that described the publication form itself as a site for interaction and introspection. When looking at something like an artist book fair, we see an alternative mode of commerce that requires mutual support and enjoyment to survive. Most of the exhibitors were engaged in a social practice more than a commercial endeavour, and everyone seemed to be relishing the chance for interaction after a long period of introspection writing and publishing their love objects, the publications that they had chosen to disseminate. As was evident from the boxes of champagne under the stalls.
Publication is the preferred term, rather than book, due to the prevalence of digital files that can be downloaded and read from anywhere. This is a form with the potential to be a pure exchange of ideas, with no financial or physical barriers, a retort to capitalistic structures and censorship.
'All artists should have a cheap line.'

John Baldessari, Chicago Art Magazine, 2010
Wanted to say a word about Sarah Shin from Silver Press and Ignota Books; really interesting example of a young publisher who has just quit her day job and set up in collaboration with other practitioners a series of publishing projects that make public undervalued or marginalised writers on themes that are of interest to her: magic, surrealism, politics, racial tensions. She spoke about her 9-5 in publishing that gave her the insight to do it herself, and how the presses have exceeded their expected output considerably, from only a book a year to five or six as relevant projects present themselves, an organic growth. I thought her approach was very impressive, and her websites clear in purpose and elegant in design.